!NOW AVAILABLE!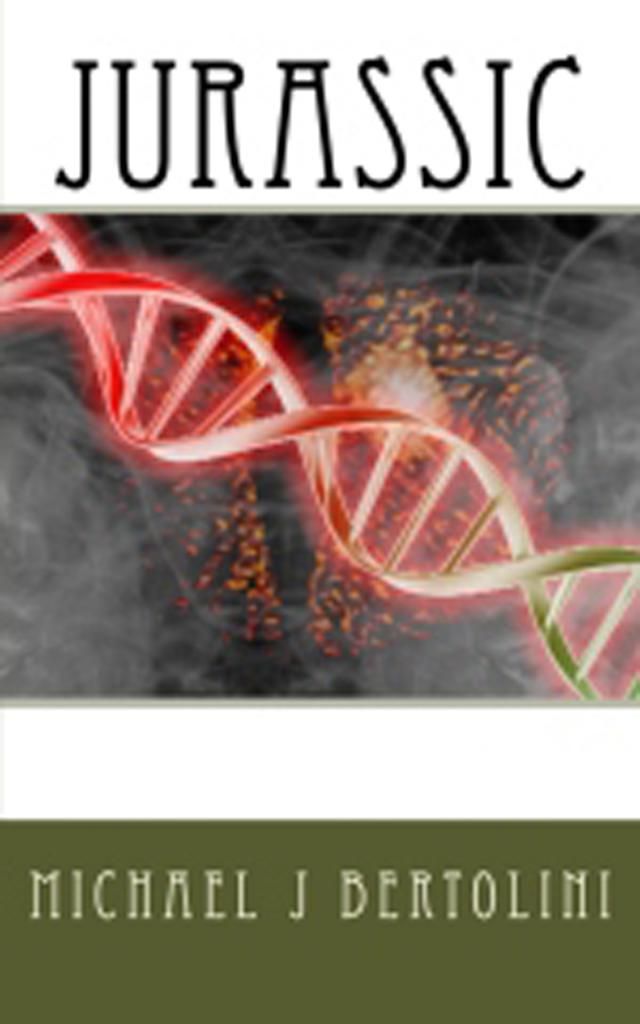 Also available on Amazon
http://www.amazon.com/dp/149912452X Also available in e format:


On the Amazon Kindle


and other e-readers through Smashwords.com
NEWS AND UPDATES
KEEP UP WITH MY WRITINGS; AVAILABLE FOR PURCHASE HERE, HTTP://WWW.SMASHWORDS.COM AND ON HTTP://WWW.AMAZON.COM
8-28-14: THE COLD TOWER audiobook is on track to be released. I don't know the release date, or price, at this time; but I'll post an update as soon as I get it.
8-20-14: It's time to try again (this is not an exact repeat of the 8-13-14 news but it's similar); the ACX final review of THE COLD TOWER has begun. It could easily be another 10 to 14 days.
In other audio news, someone is interested in M.O.T.H.E.R. and that will hopefully take-off.
8-14-14: There are new problems with the audiobook for THE COLD TOWER. It was so nice of ACX to inform the producer and me about some problems a couple of weeks ago but not all of them; further delaying the release of THE COLD TOWER and subsequent audiobooks in the series. I'll post another update when more happens.
8-13-14: It's time to try again; ACX is again reviewing THE COLD TOWER for quality issues. Hopefully all of the issues that had existed before have been fixed to ACX's standards. 10-14 days.
7-25-14: ACX, the audio publisher, is currently reviewing THE COLD TOWER for quality issues. Barring any problems, the audiobook will be available shortly! According to Amazon, 'shortly' can be up to 10-14 days.
7-24-14: The audiobook for THE COLD TOWER will be finished very soon (next 24-48 hours or so). But I'll post another update when it's finally available. If this does as good as predicted, the rest of the Dark Heritage Saga will be recorded for future audiobooks.
7-8-14: The 'Shop' has been updated; the 'Dinosaur' section has been expanded.
7-2-14: Updates to 'About The Author', 'Books', and 'Links' have been done.
6-26-14: The Cold Tower is going to be made into an audio book. It is currently being recorded; I'll post another update once the audio book becomes available.
6-14-14: Getting married today to my lovely fiance, Shannon Quinn!
6-13-14: IT'S FRIDAY THE THIRTEENTH!!!
Ok, so that's not the point of this post; I have converted M.O.T.H.E.R. so that it can be downloaded on the Amazon Kindle. While I had thought that this had already been done... I was wrong and no mention was ever made to me. If this is successful, which it should be, I will begin converting my other published books so that they can also be purchased from the Kindle.
If you have a Kindle (or any other e-book device) and you buy one of my books, let me know if there are any problems when you adjust the text size.
5-15-14: Within the next 6 to 8 weeks, the following books of mine will be available for distribution to libraries and academic institutions: I encourage everyone to request that their local and favorite libraries carry my work.
Horrorscope
Creatures of the Night
M.O.T.H.E.R.
The Keeper's Gate
('The Cold Tower', 'The Shadow Road', and 'The Lost Worlds' have been available for some time but I still hope that people will request these books. I can't make 'The Blood Fields' available unless I raise the MSRP which I don't want)
5-14-14: I sent my latest work to the publisher; fingers crossed that it'll be accepted and available soon.
4-21-14: I have begun the edits on 'JURASSIC' while beginning a new story with the tentative title 'THROUGH THE GLASS' which, if everything pans out, will lead to 'INCUBUS' in the future.
4-11-14: It's started; a true sequel to the Dark Heritage Saga books has begun (yes, the short 'Wanderer' is a sequel to the DHS books but occurs in a different part of the world. The book(s) include old and new characters with a focus on some of the newer characters. The story revolves around a menacing plague sent from the East on a black ship of death.
Help choose the title of this new book in the poll at the bottom of the page!
4-3-14: It's been some time since my last 'news!!!!' update, I can hardly believe it. 2014 will be a great year, I just know it.
--I'm working to finish 'JURASSIC' which should be ready for publication later this year
--I'm working on the story for 'Creatures of the Night 2'
--I'm nearly finished with 'Son of Caesar'
--I'm almost done with the draft for 'Dinoriders' which I'll be submitting to Mattel this year and hopefully for future publication (fingers crossed)
--'Dragon Star' is almost done and has taken a turn that I hadn't predicted
--I've decided NOT to write a prequel to the Dark Heritage Saga though a sequel series isn't out of the question
10-28-13: I've removed 'Wolfsbane' from the Coming Soon section because I've decided to put the 'Wolfsbane' character, Claire, into my NaNoWriMo novel 'Son of Caesar'.
10-17-13: Aspiring authors, go to http://nanowrimo.org for advice and a 50K word challenge in November,
10-13-13: I just finished Lovegrove's book 'The Age of Zeus' and I highly recommend it. Also my friend is opening Infinity Music Therapy in Southington, CT today and I hope everyone has a chance to go.
9-11-13: I've been without a working internet for some time but the writing hasn't stopped.
7-31-13: A new author photo has been posted. It was taken by my fiancé, Shannon Quinn, outside of the Berlin-Peck Memorial Library in Berlin, Connecticut.
7-17-13: 'Lusting For Death' is now available as a downloadable ebook short story. The web address can be found at the bottom of this page.
7-16-13: There's a new coupon code available for anyone that prefers digital books rather than the real thing. The code can be used at most major e-book retailers and www.smashwords.com.
Also: I've begun working on another short-story that will be available for download soon; and M.O.T.H.E.R. is now available! Click the link to the right to get your copy of my first sci-fi book; it will be available on Amazon soon!
7-12-13: I'm almost done with M.O.T.H.E.R, which should be available before September. On a side note; why is CT getting so many Tornadoes this month? This isn't the Midwest!
6-12-13: I'm working on several new projects; all of which I've been planning for some time. I'll post more information once it becomes available. Coming soon: M.O.T.H.E.R, Jurassic, and Dragon Star. Also, the sale ends the end of the week; don't miss out.
5-20-13: I started working on another story; this is a fantasy piece about five different warriors that are past their prime but in the sole position to save their world. It's not related to the Dark Heritage Saga in any way; though I've got story ideas for a continuation there also.
4-22-13: I've finally got my computer set to go (yay) but still no internet of my own; using my fiance's laptop to do this update until I can find out what's going on with my CPU. Also, while writing has resumed; it's slow going. My dinosaur story has only increased by a couple thousand words which; normally, I wouldn't mind too much. But since I've taken so much time off, I had hoped to write more. Oh well, the work continues.
4-20-13: I've finally finished moving to a new home/new city! Writing will resume soon since I'm currently unable to use my own computer (sad) but that's okay; the time for writing will come again.
COUPONS!!!!

(enter appropriate code at check-out; unless otherwise specified)
(only one coupon can be used at a time/per order; unless otherwise specified)

laborday2014: At Medieval Collectibles, save 10% off EVERYTHING with this coupon code (laborday2014). Expires at 11:59 PM CST on 9/2/14.
E-Books (web addresses in 'comment' section of each photo)